on Tue Jul 10, 2018 6:30 am
Hello members! My name is MZee John and I recently joined this community. I live in the USA and do a study. I like to learn new things through different members because everyone has been own mind and the thing so through the various person you can get more information about new things. Anyhow, would any member like to say welcome to me?

on Wed Jul 11, 2018 5:53 am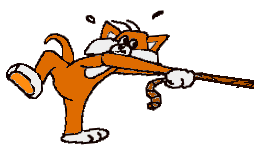 In this board MZee. Quite a sweet name you have. i also have a friend which name is Micheal Zee and he write his name MZee. So that's why I am keen to know what is your full name. Would you like to share here? Share here frankly.
on Thu Jul 12, 2018 4:11 am
Hello, MZee John, It is really good to see that you are a new member of the community. My name is Nora and being a part of this community, I am going to say a warm welcome to you on this board. I am full of hope that you are going to have an impressive time here. So, stay in touch and enjoy the participation.
on Mon Jul 16, 2018 2:07 am
It is my goodness both of you says welcome to me in this community in such a nice way. I am full of the hope, I will make an active member of this community and take participate in the discussion. Anyhow, Hery, what a coincidence, my name is also Micheal Zee like your friend and all my friends and family members called me by Mzee name with love. However, would you like to you share something about yourself here?
on Tue Jul 17, 2018 5:52 am
So glad after knowing about you and your name. However, a dude likes to say that have an interest in outdoor activities and I think traveling is the best way to have fun through them. So let me know what is travel near to you? Hope you will share with us soon.
on Wed Jul 18, 2018 3:08 am
MZee John, It is my goodness that you liked the welcome posts and shared your opinion about it here. It si always something nice for em to take participation in the conversation ith new people. ANyways, I am hopeful that you will have an interesting time here while having an active participation. So, stay in touch and enjoy.
on Tue Sep 25, 2018 5:54 am
Hery! You asked that what is travel near to me. So let me tell you, near to me, traveling is the biggest source of entertainment and getting information/knowledge. Both of these things make me travel freak. In our life, we need both of these things, because in our free time we want to like entertainment and on the other hand we also try to get information about different things. anyhow, according to you what starveling?


Permissions in this forum:
You
cannot
reply to topics in this forum